Alternative to UCars
We're all used to stories of business that eventually get "too big for their britches".  This comes with a near constant decline in all the things we value as consumers.  Customer service, maintenance, accounting, these are all items that should be superb for a business to thrive.  It's common for these things to suffer as a business grows.  When this happens, sometimes we have to find an alternative to serve our needs.  When it comes to rideshare car rentals, Drive It Pro has got your back.  Offering the same hybrid vehicles at lower weekly prices to Phoenix and Tempe residents, we can be your Alternative to UCars.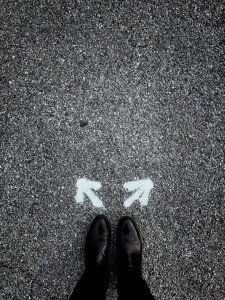 Small Business Rideshare Rental Support
With Drive It Pro, you have the assurance that you're still working with a small, local business.  When you get your rideshare rental from us, you've got a local office always staffed that's never too busy.  You've also got maintenance on demand with no line.  There's never going to be a wait to get your problems fixed.  When it comes to the rideshare industry, time is money, and we'll always respect yours.
Customer Support 7 Days a Week
We're not just here Monday through Friday, or just from 9-5.  We have the most ways to keep in touch out of any Uber car rental service in all of Arizona.  In the bottom right, you'll see a live chat that's available for near 12 hours a day!  On top of that, if you do happen to miss us, we even have a number you can text us at 24 hours a day, 7 days a week at (602) 222-9619.  This means all of our customers can keep in touch on a regular basis and can rest assured knowing that someone will always get back to them.
Low Weekly Rates for Hybrid Vehicles
At Drive It Pro we keep our weekly and monthly rates as low as possible for our long-term rideshare customers.  It's important that you're able to pocket as much of the money you earn as possible.  At only $325/week plus tax ($352.95) and $225 down, renting a car for rideshare from us is the best financial decision you can make.  We stock Toyota Priuses that come with all maintenance included in your weekly rate and have a fast turnaround time on all maintenance.
Online Web Portal for Extensions and Payments
It's 2023 – having an online portal where you can view your account, make payments, and extend your current car rental is key to running a successful rideshare business.  At Drive It Pro, we're with you in the age of technology.  Our online portal offers all of the above and is of course accessible 24/7.  All of your rental management can happen from this space and make your life as easy as possible.
There's no reason why you shouldn't be renting for rideshare from Drive It Pro in Phoenix.  The best prices, the best support, and the least-hassle rental makes us the premium choice to UCars.  Let us be your UCars alternative for Uber car rentals.