Renting a Car for Rideshare Gigs
Never has it been easier to make money in your spare time with the advent and popularity of rideshare, and door delivery services such as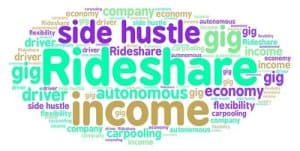 Uber, Lyft, DoorDash, and many, many others.  The only qualification for the vast majority of these organizations to get you a job is that you have a car.  The folks here at Drive It Pro are here to make that process as easy as possible, and get you to start earning today.  With many different rideshare rental car options to choose from, we are the fastest way in Phoenix, Arizona to get you to start earning today.
Hybrid Cars Available at Low Cost to You
The two largest expenses that a rideshare driver has to worry about when driving for these services are gas, and the upkeep maintenance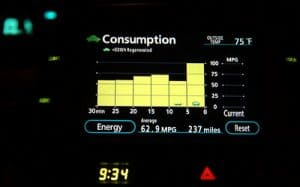 on the vehicle.  Thankfully, with Drive It Pro, both of these become nonissues due to the options available to you.  We have a range of both hybrid, and high fuel efficiency vehicles to ensure that your per hour earnings are as high as possible.  On top of this, we handle all the maintenance on whatever vehicle you choose to rent from us.  We guarantee that all of our rentals are in tip-top shape when you pick them up, and will be completely services and maintained while in our care so that you can start earning cash the moment you step into the vehicle.
Every single one of our vehicles goes through a thorough inspection process at many different points during our ownership.  When we first acquire our Hybrid vehicles, we run them through a multi-point inspection to ensure that they're in tip-top shape, and fix any issues before they can arise when the car is in your hands.  On top of this, we handle all the small ongoing maintenance during your rental time ourselves.  Anything from tires to oil changes to other mechanical mishaps we will fix at no additional charge to you!  Renting a Hybrid vehicle in the Phoenix area has never been easier, and Drive It Pro is happy to lead the market in allowing people to get weekly rentals in a fraction of the time they used to.
Qualify to Rent A Car Today
All of our vehicles are pre-approved for most rideshare services from the moment you pick them up.  As long as you're a pre-approved driver yourself, then you're good to go!  Schedule your pickup and drop off date with our handy Reservations tool and get yourself in a
vehicle today.  Earning money through rideshare services has never been easier in Phoenix, Avondale, Goodyear, Glendale, or Tempe with Drive It Pro on your side.
When we say qualify, we don't really mean qualify at Drive It Pro.  Our qualification process pretty much consists of your ability to pay the cost of the vehicle, as well as the deposit, and then you're off and on your way with our car in hand!  There are certainly separate qualifications for rideshare companies like Uber and Lyft that you must keep in mind, but that's entirely separate from us.  Using our online reservations tool, anyone in the Phoenix metropolitan could pay and have their car in hand in as little as an hour!  At Drive It Pro, we're here to put as few obstacles as possible in your way when you're ready to start earning the money you deserve.  Our lax qualification process is just one of the many ways that we do that.