At Drive It Pro, we have a unique set of services to help individuals achieve this same sense of freedom.  If you've always wanted to become your own boss, it's never been easier.  With  rideshare rentals from Drive It Pro in Phoenix, you can be on the road and making money in as little as 30 minutes.  Taking control of your life has never been easier than it is today.
Rideshare Rentals
Rideshare wasn't even a word a decade ago.  Today it's come to mean an industry where individuals can choose to share their car, and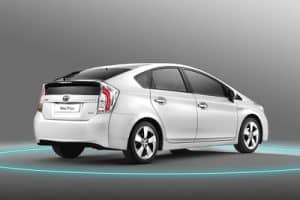 their time, to both a company and an individual that wants a service done.  While it started as a more modern taxi service, today it represents an entire service industry.  Everything from food delivery, grocery shopping, airport rides, and medical transportation are handled through rideshare.  The rideshare industry has also allowed people to make their own living and become their own boss.  While organizations like Uber, Lyft, and DoorDash help them find clients, they're ultimately in control of their own schedule, finances, and everything else that comes with self-employed.  For many, the term rideshare has come to mean freedom – at least in their work life.
Getting a Car and Taking Jobs
For individual drivers, there's typically two steps that have to be taken in order to be eligible to drive for Uber and Lyft.  First, the driver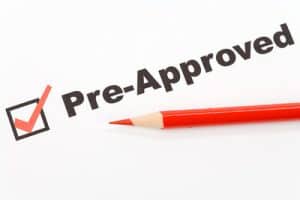 themselves has to get approved by the company, and second the car has to get approved.  While the first criteria is fairly quick and simple, the second requires an in-person inspection by a representative which can take a week or so.
When you rent a rideshare car from Drive It Pro however, you can skip the second step entirely!  All of our vehicles are pre-approved for both Uber and Lyft the moment we put them up on our website.  This means you only need to get approved by the companies you wish to drive for, and then you're on the road!  Literally, as soon as you've got a rental from us, you can turn the app on and start earning.  There are no delays to the money you deserve when you rent a car from Drive It Pro.
When it comes to food delivery apps like DoorDash, Uber Eats, InstaCart, and Postmates, there is absolutely no car check whatsoever.  On top of that, the driver verification is very quick and simple as you're not transporting passengers.  As soon as you finish our rideshare rental process, you can flip the app on and start earning money immediately.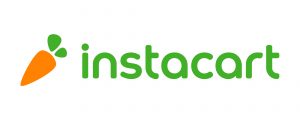 Renting from Drive It Pro Rideshare Rental Program
At Drive It Pro in Phoenix, the process is as quick and simple as can be.  Our platform is simple, and we offer the best customer support you'll find in Phoenix and Tempe, Arizona.  We offer an entirely online reservation portal where customers can check availability, look at cars, and even make payments.  On top of that, we offer a live chat and a toll-free text number where all of our drivers and customers can reach support.  We're available near 16 hours a day to make sure we're here when you need us.  The words "time is money" has never been truer than it is for rideshare drivers so we try to value yours.
Check out our Reservations page here if you'd like to take a look at current rideshare rentals that are available.
Maximizing Your Rideshare Earnings
There are a few different ways that you can maximize the amount of cash you take home when driving for rideshare or delivery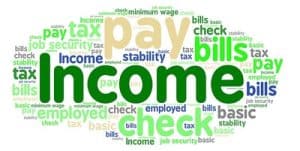 companies.  Throughout our years of expertise, Drive It Pro has identified what works best for our drivers and allowed them to succeed.  In particular, the Phoenix metropolitan is unique to other areas where gig services are ubiquitous.  Due to how spread out our city is, certain aspects are far more important than others.
First Way to Maximize Earnings
First, save as much money as you can on gas.  Due to the reason listed above, in Phoenix you'll easily burn gallon after gallon of gas on your rides.  The easiest way to prevent this is to drive a Hybrid vehicle!  We learned long ago that getting only hybrid vehicles for our renters allowed them to earn the most.  This is the model we follow today – we offer only the finest hybrid vehicles that get 40-50 or more miles per gallon.
In Addition…
Second, save on insurance where you can.  The majority of rideshare companies buy their own commercial insurance and then provide it to their renters.  This expensive insurance is then built into the cost of the rental car.  Unfortunately, this can increase the price anywhere from $20-$40 a week as rideshare insurance simply isn't cheap.  At Drive It Pro, we have our customers buy their own insurance.  This allows them to maintain only the minimum Arizona-mandated liability which is often only $60-$100 a month.  The additional savings we then pass on to our customers in a lower weekly rental rate.
One More Example of Ways to Maximize Your Earnings from Rideshare Rentals
Third, find your own fast mechanic to perform maintenance on your vehicle.  If you need to return your rideshare car to a company to perform work, you're going to have to wait until they find the time to do it.  This ultimately takes you off the road, and you lose time where you could be earning money instead.  Drive It Pro allows all of our drivers in Phoenix and Arizona to find their own local shops for maintenance.  This way, there's no waiting hours for our mechanics, and no matter where you are in the valley you can just simply stop and get oil changes plus other maintenance done on your own time.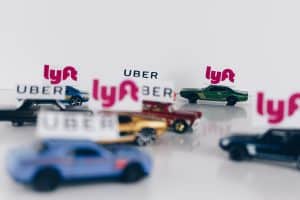 Award-Winning Customer Support
Most importantly, and the end of the day you need someone who has your back.  The rideshare business is not easy, and can sometimes be a grind.  It's important as a driver to have someone who is there to help you find success, no matter what that means.  Drive It Pro is the rideshare provider in Phoenix that can help you get there.
Just a Few of the Things We Offer That Our Competitors Don't:
Near 24-hour support 6 days a week. We have a live chat and text number (602-222-9619) that is manned for just about 16 hours a day Monday through Saturday.  If you're having problems, or have questions, someone is always there to help you.
$225 down gets you in a car. All Phoenix and Tempe rental car companies are going to require a full week of payment up-front ($350+ at all our competitors!) whereas we will get you driving for just $225 + the cost of the insurance.
$352.95 a week TOTAL for a car. You won't find a weekly car rental cheaper than this price in town.  This includes tax, and there's no added fees.  You pay $352.95/week for as long as you have the car, and you're good to go.
Online payment and account management. All of our customers get a free portal where they can track their balance, days driven, and dates free of charge.  Just one less thing you have to worry about.
A rent-to-own program. After renting from Drive It Pro for 48 months, we'll give you a car.  There's no strings attached, no extra fees.  Just pay your weekly rental for that entire period and we'll give you one to keep.
There's no reason to wait.  2023 is the best time to become a rideshare driver or a food delivery driver because of demand.  With Drive It Pro, there's no better financial option in town.  Come and see why we're the leading weekly, monthly, and long-term rideshare rentals available.