Qualifying to Drive for Uber/Lyft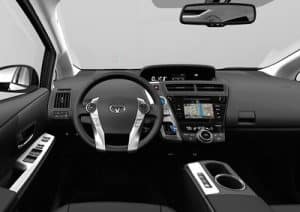 While many of us are aware that vehicles have their own requirements to be eligible to drive for Uber or Lyft, there are also a host of requirements that are necessary for the driver in order to be eligible.  The nice thing about these services is that they are by no mean egregious. Most importantly, the vast majority of people who have been driving for even a short amount of time can acquire qualifying to drive.
Qualifying to drive for either Uber, Lyft, DoorDash, or other services is one of the easiest jobs you'll ever get.  There's no long arduous application cycle like with a typical job. And often times you can apply and receive your approval to start earning cash as soon as that same day!  When renting a car from Drive It Pro, the car will meet all requirements needed for it.  We handle all the rest on our end so that you can get in and start earning as soon as possible!
From Phoenix to Avondale, we can put you into a vehicle on just about any side of town when you need it.
Driver Requirements for Rideshare Companies
While these can vary slightly between companies, they usually share a very basic set of requirements on their drivers.  At a basic level, companies like Uber and Lyft expect their drivers to…
Be at least of the age of 21, and to have held and been driving for a minimum of one full year.
Also, it is a logical requirement that your driving record must also be clean to ensure the safety of your passengers as well.
Lastly, holding a valid insurance policy as well as a fairly recent smartphone are also necessary for you to drive.
The insurance bit can be tricky. As most personal insurance policies do not cover you or your vehicle while driving for any rideshare services whatsoever.  At Drive It Pro, however, we want to make getting into one of our vehicles as easy as possible. So, we're happy to offer a solution for customers who may do not have their own personal rideshare insurance policies.
Needing Insurance ? We Can Help There Too!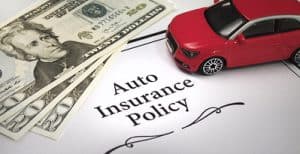 We've partnered with an insurance company that has the same philosophy of getting the job done as fast as possible as we do.  Once you've gone through the process of renting a car from us, we'll set you up with a company. And who all of our drivers use and have had nothing but good experience with.  These guys can get a driver insured the exact same day that they reach out and apply for the policy.  The process literally couldn't be any easier!  As a Drive It Pro customer, you can rest assured that all of your requirements are covered. No matter whatever you need and wherever in the process we can help, we do!  Drive It Pro is the only company to trust when renting a car to start earning cash around the city.
Insurance Qualifications at Drive It Pro
With how popular rideshare services have become, the vast majority of large insurance companies now also offer separate rideshare plans. And that can be added to your regular policy.  At Drive It Pro however, we are able to work with our customers to negate this additional cost.  When you rent a car from us in Phoenix, Avondale, Goodyear, or Tempe for a rideshare company, your next step is to find the additional insurance policy. Because you're going to need it to ensure you're covered should anything happen while on a ride.
At Drive It Pro, we help all our customers attain specific rideshare insurance so that they can drive for Uber or Lyft immediately.  This can be done the same day. And we'll help any potential renters every step of the way.  Our rates are also lowered to reflect this additional insurance cost so don't worry – you're not paying any extra for acquiring this necessary insurance.