Rent to Own Car Rentals
Drive It Pro is happy to bring rent to own rideshare rentals to Phoenix, Tempe, and Scottsdale!  This is a unique process where you rent a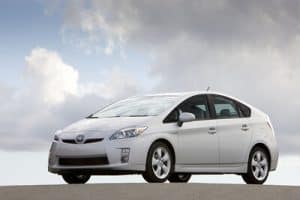 car from us for a set amount of time, and we give you the car!  It's a great deal for anyone who might be considering renting for rideshare in the first place.  There are no additional payments either.  Just continue to pay your weekly rental fee, and at the end of the period we'll give you the car.  No conditions, no requirements, no ifs or buts – it is yours!
How Long Do I Have to Rent for?
Currently, our rideshare drivers need to rent a car for 48 months to keep their car.  Right after they make their last payment, we'll happily give them the title to their car.  There's no restrictions or conditions, even if renters have made a late payment that does not disqualify them from this offer.
Do I Have to Be a Rideshare Driver to Qualify?
No, you don't have to be a rideshare rental customer in order to qualify for our rent to own program.  While we cater mostly to customers

who drive for rideshare, any of our renters are eligible for rent to own.  The only requirement is that you're renting consistently from Drive It Pro for 48 months and that's it!  If you do drive for rideshare, food delivery, or medical transport, then you're of course eligible as well.
How Do I Sign Up for Your Rent to Own Program?
If you're ready to become a renter, then all you have to do is visit our Reservations page and schedule an appointment!  You can check
our availability, schedule your pick-up time, and check our prices all from our online portal.  Drive It Pro only requires $225 down to get you into a car today.  Our weekly price is $325 + tax, ($352.95 including tax), but the $225 will get you on the road immediately.
The best part about all of this is our cars – we stock only hybrid vehicles allowing our customers to save money on gas.  The same hybrid you rent is the same hybrid you keep, so you can stretch those gas savings well past our 48-month rental period.
We're the only rideshare company providing lease to own cars for our drivers.  Come and see why Drive It Pro is the leader in rentals for Uber, Lyft, and Door Delivery today.