Uber Rental in Phoenix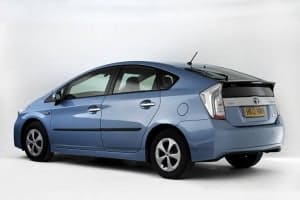 The key to making money when you work as a rideshare provider, is to drive a cost-effective vehicle.  In addition, you also seek to ensure that your passenger is comfortable and there's room for their weekly groceries at times.  However, you may feel you cannot afford to buy or lease a car perfectly suited for your situation.  Well, Drive It Pro offers rentals of Toyota Prius Hybrids.  Our programs are for Lyft and Uber Rental Phoenix and surrounding areas, making driving a profitable way to earn a living.  Therefore, our Drive It Pro rentals are convenient, cost effective and have flexible payment plans.  Furthermore, we can help keep your customer ratings high, a smile on your face and a pocket full of cash.  Let us explain…
Remove the Stress with an Uber Rental Phoenix Drivers Trust
In Phoenix, we as drivers have a lot to consider when it comes to the vehicle you drive for rideshare and delivery.  First and foremost, it is important to drive a vehicle that has excellent gas mileage.  Second, the vehicle needs to have room to stretch, and be comfortable for the passengers and the driver too.
Drive It Pro has an on-site mechanic that can repair the vehicle and provide oil changes when needed.  In addition, we also have our own shop with mechanics for any and all maintenance and repairs.  Just give us a call and we will remove any unnecessary stress.  Therefore, we are here to help keep you on the road, and towards the path of financial success.
If you want a car that will keep your ratings high and your out of pocket costs minimal, a Toyota Prius  from Drive It Pro is a sound solution!
Drive It Pro provides Toyota's hybrid specifically for Uber Rental Phoenix drivers can appreciate.  Because we provide quality rental cars for a nominal rate for our Phoenix drivers!
Why Drive It Pro?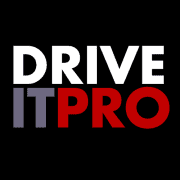 Drive It Pro Offers ride-share drivers to put more of your daily earnings in your wallet, rather than into the vehicle.  Whether you are a delivery driver or a ride-share driver, our Prius rentals take all the worries out of the equation.
In addition, our rental programs have the option to be paid daily, weekly or monthly.  Because, for some paying one lump sum amount may seem daunting.  While it is another driver's preference.  Our goal is to provide reliable and cost-effective vehicles for those that drive to earn a living.  The most cost-effective piece of our rideshare program is the chance of our drivers to actually own their rental car.  Drive It Pro offers the best rent-to-own lease program in all of Phoenix, Tempe, and Scottsdale.  With 48 months of consecutive rental history, we'll sell you the car for a dollar.  That's a promise — one that will set you up for long-term success with rideshare and food delivery for the rest of your career.
Most importantly, all costs of maintenance, repairs and insurance is covered under your rental agreement.  So consequently, your out of pocket cost will be your daily use of gas.  In the end, the less stress you have, the more you will enjoy being a ride-share provider.
Let Drive It Pro make it easy to drive with a smile on your face and more cash in your pocket!  Click here to reserve a vehicle from our available selection.