Rideshare Rentals for Lyft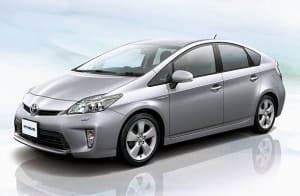 As the delivery and rideshare industry has expanded, it is necessary to keep the cost to a minimum.  Although the rideshare platforms provide a way for you to be independent and earn a living, the vehicle you drive is very important.  Because the more gas you have to put in the tank, the less money you take home.  Let Drive It Pro help you make your rideshare driving more profitable and less stressful.  Our Uber & Lyft Rideshare Rentals offer Toyota Prius Hybrids to drive, and services that are a true value to our customers.
Cost-Effective Lyft Rideshare Rentals
One of the most enticing advantages of being a rideshare or delivery driver, is the independence it offers.  Although to truly thrive as a driver, the vehicle you drive matters!  Because the lower the gas mileage, the more it affects your daily earnings.  Drive It Pro offers a solution,  that keep the overhead costs to a minimum, and ridesharing a more profitable endeavor.
In addition, renting from Drive It Pro keeps your Hybrid rental separate from the platforms.  Thus, allowing you to work under both platforms of Lyft and Uber if you so choose.  Because renting directly from either platform not only limits you that particular platform, but the amount of hours spent on the road.  In addition, our rental agreements and pricing are far less than when leasing directly from Lyft or Uber.
Another perk is that our Toyota Prius Hybrids are fairly newer than the ones most rental agency's provide.  Allowing you to drive with confidence and pride.
Check out our selection and their availability to reserve a Hybrid today.
Drive It Pro Keeps You in the Driver's Seat with More Cash!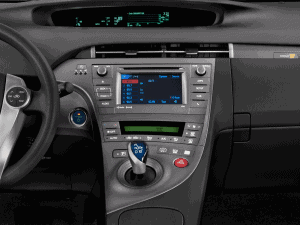 Our Hybrid rentals not only keep your gas expenditures down to a minimum, we also employ a mechanic on-site, to repair the car.  Because we know that time is money, specially when you drive for a living.  Most importantly, we also have our own shop, that only services cars from Drive It Pro, if you you need other maintenance done, or repairs.
Meanwhile, our rentals also allow you to make your own schedule.  Because during your rental duration, you do not have to turn in the vehicle on a daily basis.  At the end of your driving shift, the Hybrid goes home with you, and is there when you are ready to hit the road.  Therefore, allowing you flexibility and convenience.  In addition, you are more than welcome to drive it for personal errands as well.  So consequently, you can rideshare during the day, and log off to pick up the kids from school.  Furthermore, if you don't happen to have a car of your own, it allows you the freedom of coming and going as you please.  Although, the one stipulation is that you are the only person allowed to drive the vehicle.
Drive it Pro offers Uber and Lyft Rideshare Rentals the freedom to drive for a living at an affordable price!