Rent a Car for Uber in Phoenix
Whether you are seeking to become a delivery or a ride-share driver for Lyft or Uber, its important to make it as profitable as possible.  To clarify, the vehicle you drive needs to be mechanically maintained, the best possible gas mileage and properly insured.  Meanwhile, you also want to take consider providing a safe and pleasant trip for your passengers as well.  So, how can you cover all these aspects and still make a living as a driver?  Rent a car for Uber Phoenix drivers from Drive It Pro and you will instantly see how.  Our Toyota Prius rentals are reliable vehicles that will make ride-sharing your personal cash cab that you can bank on!
Rent From the Best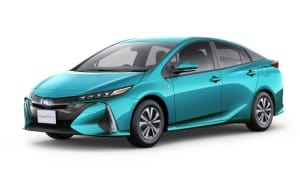 When you drive for Lyft or Uber for ride-share or food deliveries, you do have the option to lease or rent vehicles from them.  Although their rates are much better than leasing and driving for Discount Cab, it is still a costly way to go.  Furthermore, if you lease or rent your vehicle from Uber or Lyft, your use of the vehicle is solely for that platform only.
However, Drive It Pro ultimately keeps your out of pocket costs of driving to a minimal amount.  Likewise, the necessary insurance is included in your contract and  payments.  Therefore, you can easily keep the gas tank full and focus on the trip at hand.  Because providing a secure and comfortable ride for your passengers can increase your tips, and your overall daily income.
Drive It Pro Allows You to Choose When You Drive
In addition, you are not limited to driving only while you are working.  Because you don't have to turn in the Prius at the end of your shift.  Therefore, you can choose to either work a split shift, or work 12 hours straight.  Drive It Pro opens doors and opportunities in more ways than one.  As a result, you will be making every ride more profitable, and the freedom to work when you choose.  Most importantly, not having to sacrifice spending time with kids to put food on the table.
Drive It Pro allows you to be independent and self sufficient.  Which is one of the many perks of making a living from driving.  In addition, you are more than welcome to use the Toyota Prius for personal appointments and errands.  So consequently, if you do not have a vehicle of your own, it is as if you do now.
A New Career is Just a Click Away!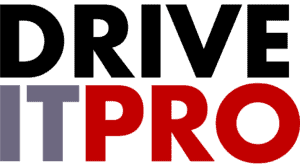 If you love to drive, and want to turn it into a viable way to earn a living, Drive It Pro has a rental program for you!  Click on Reservations and see what and when the vehicle of your selection is available.  We offer short-term and long-term rental programs, along with the choice of paying daily, weekly or monthly.
Our Prius rentals offer you the ability to work as many platforms as you wish, and to choose your own schedule.
Most importantly, our rental programs offer you the freedom of driving, whether you are logged in, or are on your own personal time.