Rent Car for Instacart/DoorDash
There are many people that love to drive, whether they are in town or on the highway.  In addition, there are many platforms that offer opportunities to drive for a living.  But maybe you do not have a vehicle that makes this a profitable endeavor.  Until now.  Because Drive It Pro rentals make it possible for you to drive while you earn cash.  Our Toyota Prius hybrids let you rent car for Instacart/DoorDash deliveries at an affordable price.  Our rental program allows you the freedom to be your own boss and make as much cash as possible.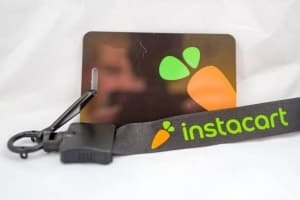 Advantages When You Rent Car for Instacart/DoorDash
Drive It Pro rental programs are designed to make driving for a living a fruitful endeavor.  Because we rent fairly new Toyota Prius hybrids to our customers.  Thus, allowing you to keep the out of pocket costs to a minimal amount, which raises your profits.  And, our rentals are not limited by your credit rating.  Whether you have good credit, bad credit or no credit, you can rent a hybrid car from us.  In addition, you can choose to payment arrangement that works best for you.  Whether it is daily, weekly or paying monthly, we try to make it as easy as possible for you to pay and drive a hybrid at an affordable price.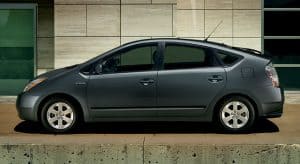 Here are some other features that our rentals offer at Drive It Pro:
Our Toyota Prius hybrids average 51 MPG in city and 48 MPG on the highway.   Therefore, keeping down the cost to fill your gas tank.
We have our rentals pre-qualified and ready to drive for Instacart, DoorDash and most delivery platforms.
You can drive for multiple platforms at your discretion.  You are not limited to drive for only one platform or the hours you drive per day.
The vehicle you rent is to you and you alone.  Therefore, you do not have to drop the car off after a shift, or share it with another driver.
We also allow you to use the car for errands, appointments, etc.  So consequently, if you do not have a vehicle, you have one to make your daily life much easier.
We have Priuses available for as little as $325/week + tax (352.95)!  And with only $225 down, you can get yourself in a Prius today!  Click here to check what vehicles are available and reserve a Toyota Prius rental.
Repairs & Oil Changes
At Drive It Pro, we have taken into consideration how to keep you on the road as much as possible.  As a result, we have a crew of mechanics, and our own garage, for oil changes, maintenance and / or repairs.  This helps our customers to stay on the road, or get the vehicle up and running as soon as possible, and get you behind the wheel and making money!