Food Delivery Car Rentals
If you are a person that enjoys driving, you have the ability to make a living doing what you love.  Most importantly, the platforms to choose from for a career in driving vary and allow you to be your own boss.  However, to be successful, you need a vehicle that is cost effective to drive.  Because the less you pay out, the more you keep as profit.  That's where we come in to help.  Drive It Pro, LLC offers hybrid vehicles for rideshare and food delivery car rentals at affordable prices.  In addition, during your rental agreement the vehicle remains with you.  Therefore, when you leave your home you are ready and able to connect with your platform and start your day.  Our rental agreements are accessible and readily available for those with bad credit or no credit as well.
Deliver With Freedom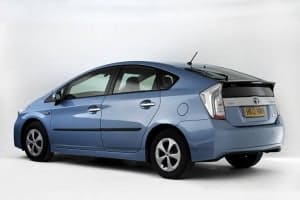 At Drive It Pro, our rental programs are not as limiting or restrictive as it is when you rent from a platform directly.  Our Toyota Prius Rentals offer you many advantages when you rent from us.
By renting a hybrid vehicle with us, you are not limited to any one platform.  Therefore, you can choose to drive for a few hours as a delivery driver, than sign in to a rideshare platform during peak hours of people needing rides, or vice versa.   When it comes to driving under these platforms, you can choose when and how long you are on the road.
Another advantage of renting with Drive It Pro is that our Toyota Prius Hybrids are fairly newer than most rental company's provide.  In addition, each vehicle remains with the renter for the duration of the agreement.  Therefore, alleviating the annoyance of turning it in daily, or dropping it off to another driver.  So consequently, it is ready to drive as soon as you walk out the door, and you also can use it for personal errands and appointments.
 Drive It Pro Offers Ways to Maintain Your Rental
There are ways to keep you driving as seamlessly as possible.  We have employed a mechanic for on-site repairs and have a garage dedicated to maintain, change oil, and repair our fleet of cars at Drive It Pro.  Although, you will pay the charges upfront, we will reimburse you when we receive the receipt.  These options can save you time and money, allowing you more time to drive and put money in the bank.
Click here to reserve a Toyota Prius Hybrid  and choose a daily, weekly or monthly payment plan from  Drive It Pro's Rental Program!