Given how long Uber has been around, there are a multitude of options to get Uber car rentals.  From Phoenix to Scottsdale to Tempe, there are thousands of cars available to rent on a long-term basis.  However, many of these companies have relatively strict policies on who they'll rent to.  You need a local company like Drive It Pro who can provide you an Uber car rental with no deposit, and no or bad credit.  Getting an Uber car rental should be a quick and easy deal.  You make weekly payments, and get to drive and make money.
The Easy Long-term Car Rental Process
At Drive It Pro it's pretty quick and easy to get into a car, and start driving for rideshare immediately.  All you need to become a customer
is a $225 cash down payment, insurance on the vehicle, and we'll get you on the road.  We cover all the maintenance, of course, and allow you to maximize your time on the road.  Drive It Pro offers a quick and simple online portal where you can extend your rental, check the status of your account, and see our current availability in Phoenix.
We again can't impress enough that we don't care about your credit or history.  If you make money via food delivery or rideshare, then we're here to help.  Deposits and credit are both irrelevant to us. The goal is always to be on the road earning money.
Save Money with Drive It Pro on Uber Car Rentals
We offer the lowest weekly car rental rates in Phoenix, Arizona.  Aside from that, there are many other minute details that allow you to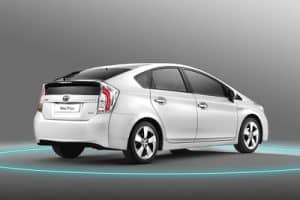 maximize your earnings on the road.  Drive It Pro covers all the maintenance on your vehicle, and will of course swap you out to another one should any issues arise.  The best feature we offer is our fleet of Hybrid vehicles.  The biggest expense you face as a rideshare driver is the cost of gas.  Our vehicles offer far better mileage than the other rental alternatives, meaning you get to take home way more money.  If you're going to be a successful rideshare driver in Phoenix or Tempe, then having a Toyota Prius or other hybrid vehicle is essential.
Let Us Help!
Ultimately we're here to help our rideshare rental customers earn cash.  Sometimes we run out of options, and if you're a rideshare driver,

that's a tough spot to be in.  Drive It Pro has your back though, and can help no matter the situation you're in.  Like we discussed above, even if you want the car for a week, we can get you in with only $225 down.  That pays for part of your weekly rental as well, it's not a security deposit or anything of the sort.
We also offer support for just about 12 hours a day to help our drivers.  There's a live chat at the bottom right of the screen, and a number that you can text/call anytime you need us.  We can help you get back on the road no matter the extenuating circumstances, you just need to ask.
Drive It Pro offers the best hybrid rideshare rentals in both Phoenix and Tempe.  With low weekly and monthly rental rates, there's bound to be a way we can help.