Rent a Toyota Prius for Uber/Lyft
When it comes to driving for rideshare companies like Uber or Lyft, there simply is no better vehicle to be in than a Toyota Prius.  By far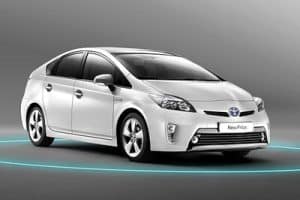 the largest expense that a driver has to pay for in order to just do their job is gas.  When you're driving close to a thousand miles a day, it can be easy to go through 20 maybe 30 gallons of gas in a single day.  When you look at your daily earnings, this can be as much as half of it which is ridiculous for such a long day of work.  If you're driving for Uber or Lyft, or are looking to, then renting a Toyota Prius from Drive It Pro is one of the smartest decisions you'll make today in Phoenix.
Renting A Toyota Prius
I'm sure many individuals reading this have an obvious but fair question of wondering why they would rent a Toyota Prius, adding an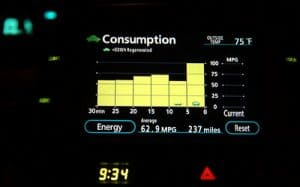 extra expense to their life, when the goal is to avoid them.  The answer should be pretty obvious – to avoid the cost of gas!  At Drive It Pro in Phoenix, we can assure you that renting a Toyota Prius is going to be far, far cheaper than the cost of gas if you're driving for a rideshare company full time.  Renting an electric vehicle simply means that you're paying for hardly any expenses and can make cash with Uber or Lyft without the worry of cutting into your daily earnings.  If you've any other questions, feel free to ask, but there's no question that if you're earning money this way, then a Toyota Prius is the way to do it.
How Fast You Can Rent a Toyota Prius
Some of us are just simply unaware of how easy it can be to rent a vehicle for a day, a week, or even a month.  With the Internet, you can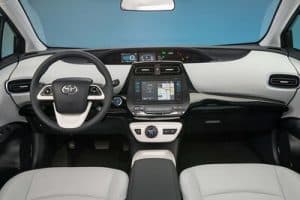 literally secure your Toyota Prius and be driving and earning cash to pay for it that exact same day.  Just take a look at our Reservations Tool – our available vehicles are all there, and you can take a look at the prices and just how long you're able to rent it for.  While it can look daunting to pay for your Toyota Prius rental on a weekly basis, the beauty in driving for rideshare is you can drive as much as you need for cash.
Driving for Uber or Lyft has no limits whatsoever meaning your earnings are relatively unlimited.  Whether you need money to rent the Toyota Prius, or you're looking to pay your other bills, a Toyota Prius makes it so that you have very little expenses while doing so allowing you to maximize your earning, and minimize your driving time.
If you're considering renting a Toyota Prius in Phoenix, Arizona to drive for Uber or Lyft, then give us a call today.  We'll help you through every step of the process and get you earning the same exact day.