No Credit/Bad Credit Car Rental
With the economy boom of sharing companies, it's never been easier to get a car, or even a house from an app.  If you want to rent a car, you can go to Turo or other similar products.  However, these often come with credit checks.  If you've made a few mistakes in the past, or haven't had a chance to establish credit, then many times you're just out of luck.  It's an unfortunate reality about the world we live in.  Drive It Pro, however, is here to help.  We can be your rideshare car rental service.  No Credit/Bad Credit does not attribute to whether or not you can rent a hybrid vehicle with us.  Whether you are in Phoenix, Tempe, or Scottsdale, we promise we can put you in a car!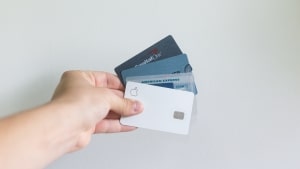 Lowest Weekly Rates in Town
We specialize in helping individuals who work for Uber, Lyft, DoorDash, PostMates, or other gig work companies.  Life emergencies can cause us to lose a vehicle, which if that's your livelihood, can be a big issue.  Our weekly Uber car rentals are meant for you.  We keep the price of our rentals as low as possible to ensure that you can keep as much of your earnings as possible.  Better yet, all of our cars are already pre-approved for both Uber and Lyft so you can leave Drive It Pro and start earning money immediately.

We also have no deposit whatsoever, so there's no concern about having to put up a large sum to get in a car.  All you need to do is pay for a week, and we'll get you in a car that day.  We have support here and ready to help if you have any questions.
Hybrid Vehicles to Maximize Your Cash
Drive It Pro stocks only hybrid vehicles, primarily Toyota Priuses.  When you're spending your working hours driving around, it's no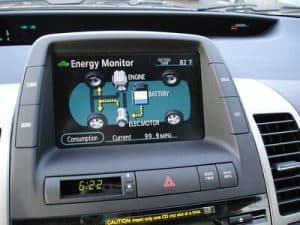 secret that your largest expense is going to be gas.  With a non-economical vehicle, this can heavily influence the amount of money you're earning.  With a hybrid car, however, you can get between 40 and 50 miles per gallon.  This can equate to hundreds of dollars a week in saved money, allowing you to truly maximize your earnings when driving for rideshare.
On top of this, Drive It Pro in Phoenix and Tempe covers all of your maintenance no matter what.  We're quick and will always get you back on the road as quick as possible.  To our rideshare drivers, time is money, so we try to give you as much of it as possible.  If you need an Uber car rental, Drive It Pro is the only place you should be turning to.
No Credit/Bad Credit Is No Concern to Us
It's unfortunate we live in a world where we can be penalized for a mistake we made years ago.  Many times, these events are out of our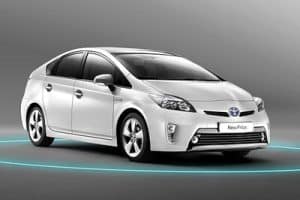 control and there's little we can do to fix them besides wait.  At Drive It Pro, we don't factor in any of these details.  No matter if you have bad credit, or even no credit, we can still get you into a car today.  We don't use credit to evaluate customers or give better deals.  If you're ready to rent a weekly rideshare car in Phoenix or Tempe, then we're here to help you.  Don't let your bad credit hold you back, reach out to us today and see how we can help you get on your feet.
Our reservation process is entirely online so if you're even thinking about renting a hybrid vehicle, visit our page now.  You can select the
dates you need, get a long-term rental reservation, and see our availability all in the same place.  We also are available just about every waking hour and 7 days a week to answer any questions you might have.  Just use our live Drive It Pro chat in the bottom right, or you can even text us at (602) 222-9619.