Hybrid Rideshare Vehicle Rentals Available Today!
If you're looking to make some extra cash in your spare time, then look no further.  The economy of ridesharing gigs has made it easier than ever to fill the gap in your monthly expenses by either giving rides to other people, or delivering goods like food to them.  This happens through services like Uber, Lyft, DoorDash, and many, many more.  The only requirement is that you have a car, and at Drive It Pro, we can make that possible in Phoenix, Tempe, Avondale, or wherever you might be.  Never has it been easier to rent a hybrid rideshare vehicle and make earning extra cash a reality in your life.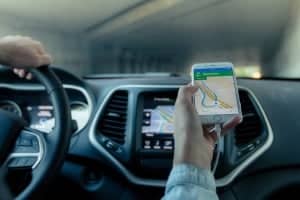 Hybrid Rentals Are Key to Maximizing Income
By far the largest expense that any rideshare driver has to incur on a daily basis is gas.  Driving hundreds of miles on a daily basis is simply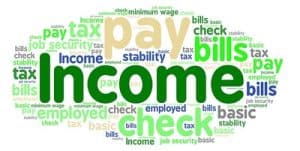 not very cheap particularly when gas is reaching $3 a gallon.  The rise of electric and hybrid vehicles has made ridesharing far more profitable for its drivers.  And at Drive It Pro we can help put that difference in cash in your pocket.  Through renting a hybrid vehicle from our large collection, you can start making cash without the worry of excessive gas as soon as today!  We have a variety of vehicles.   From Toyota Prius to other hybrid sedans that meet the requirements and standards of the rideshare platforms.  So check out our readily available selection and start driving and find your independence today.
If you're looking to rent a rideshare vehicle for Uber, Lyft, DoorDash, PostMates, or any other services, then you should make sure to lock in a Hybrid vehicle to maximize your take home pay.  From Phoenix to Tempe to Avondale, we can get you on the road and making money in no time.  Drive It Pro has the hybrid rental vehicles in stock to satisfy your needs, get you on the road and driving today.
Reservations Can Be Made In Minutes
With our handy and optimized online reservation tool, you can see what Hybrid rideshare vehicle rentals we currently have available.  All

you have to do is choose a pick up location, and register to start driving for cash today.  All of our cars are pre-qualified for both Uber and Lyft taking all the hassle out of getting ready to drive for our customers.  Take a look at what we have, schedule a pick up, and start your rideshare rental business today.  It's never a better time than the holidays to start putting extra cash in your pocket.  And at Drive It Pro our wide selection is by far the best way to do it.